Our large outdoor arena (50mx25m) and our lunge arena (15m diameter) can be used by all our clients at any time. Lighting is also available for the shorter winter days.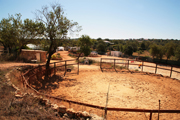 Both arenas are sand arenas. The arenas are watered and maintained regularly and have good drainage even in the rainy season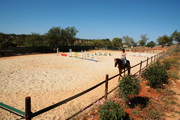 The main arena is suitable for all kind of riding activities. You can practice your dressage or jumping on your own or in lessons.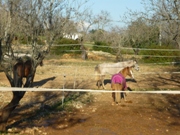 Tophipico has a clean and functional tack room. You can keep your equipment on the premises in a dry and safe place.
Tophipico has a set of jumps (wings, poles, cavalletis etc.) that can be used in the main arena.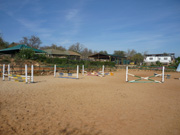 We also have comfortable outdoor areas where we regularly organise barbecues and get together with clients and friends.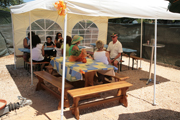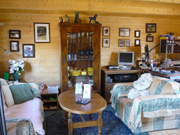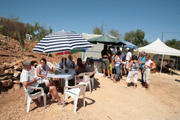 On the premises is Tophipico's very own tack shop. Here you can buy and/or order everything you need for you and your horse.